News
/
Visit of Chinese Consul General in Penang to XSD International Paper Sdn Bhd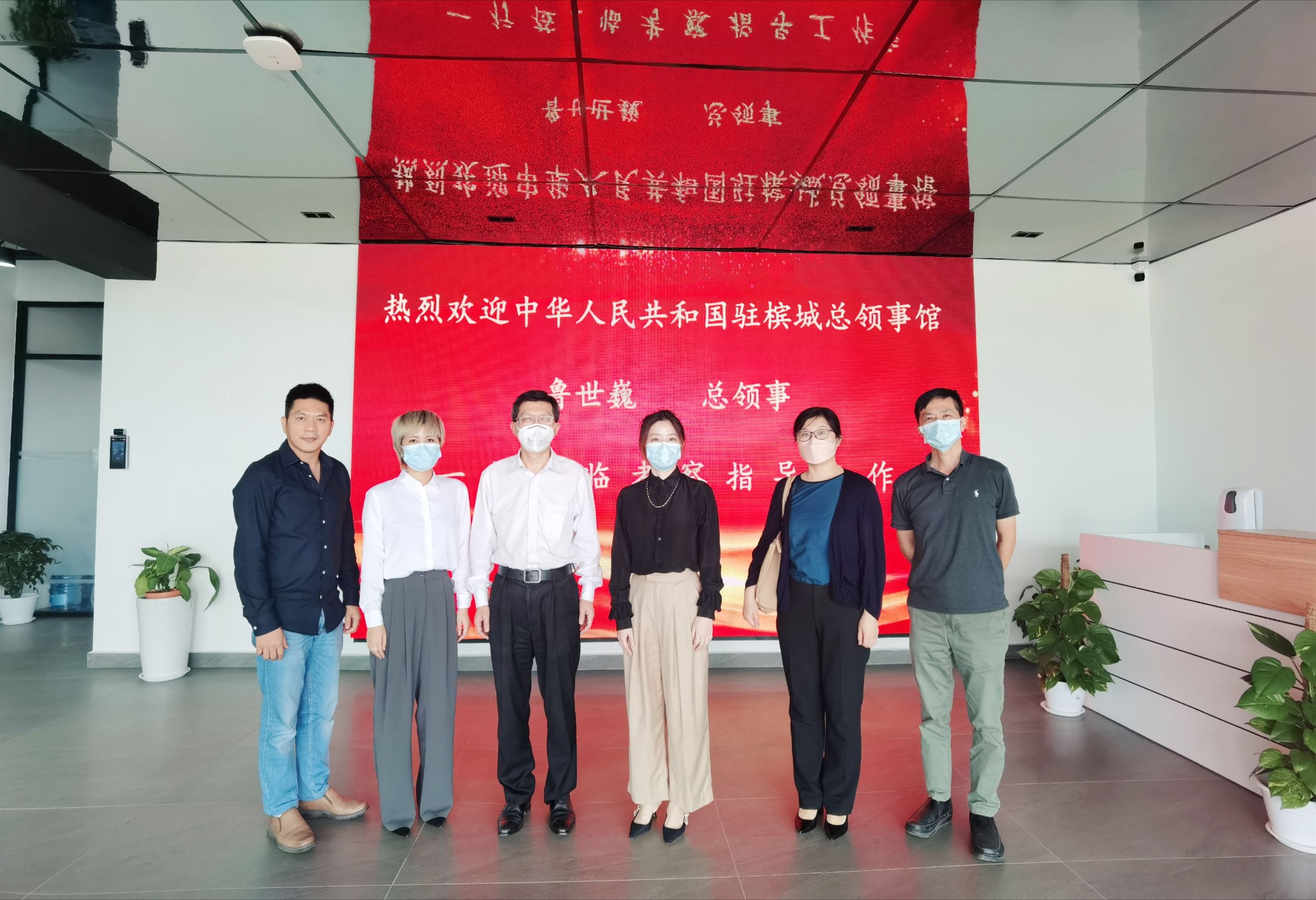 04 Aug 2022
Visit of Chinese Consul General in Penang to XSD International Paper Sdn Bhd
On August 4, 2022, Chinese Consul General in Penang, Mr. Lu Shiwei and his delegation visited XSD International Paper Sdn. Bhd. for understanding the production and operation of the company, and conducted a safety inspection. The visit of Consul General Lu and his delegation was warmly welcome by our President, Ms. Shi Chenye and the management.

During the meeting, the relevant person in charge of XSD shared in detail the experience and practices of corporate development planning, product introduction, safe production, epidemic prevention and control, and management of expatriate employees, etc. Consul General Lu said that XSD combined its development with the national policy of supporting enterprises to "go global" and the " One Belt, One Road " initiative, carried forward the spirit of pioneering and striving, overcame the difficulties of the epidemic, landed in Malaysia and developed steadily, and make positive contributions to promoting cooperation between China and Malaysia as well as the local community. The Consulate General also expressed that he will continue to provide support and assistance for the development of Chinese enterprises and provide consular protection and services for Chinese citizens.

At the end of the visit, President Ms. Shi Chenye thanked Consul General Lu for his concern and guidance, and expressed that she would maintain close communication with the Consulate General, continue to develop and innovate, promote the development of the enterprise, practice social responsibilities, show the image and responsibility of Chinese enterprises, and help China and Malaysia build "One Belt, One Road" with high quality.