News
/
FOUR YEARS OF BLOOMING, WORKING TOWARDS THE FUTURE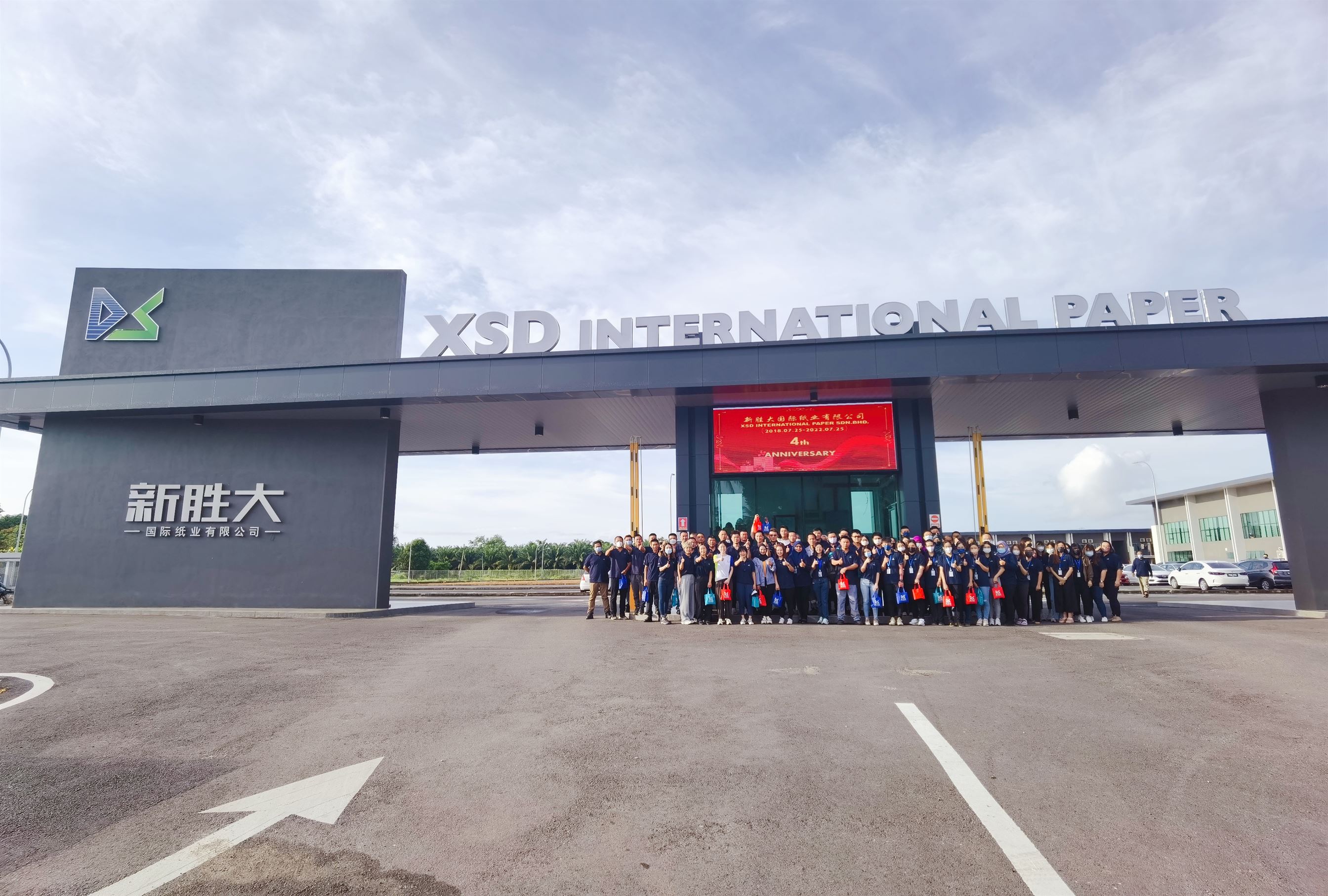 25 Jul 2022
FOUR YEARS OF BLOOMING, WORKING TOWARDS THE FUTURE
25 July 2022, on this day, let us welcome the 4th anniversary of XSD International Paper Sdn Bhd.

There are difficulties, hardships, gaining and of course touching moments along the way since the establishment of our company. Four years of challenges are the motivation for XSD to continue develop, and to remind everyone in XSD to be tougher as well as to accept challenges in this competitive society; dare to be the first, and promote innovation constantly.

In these four years, everyone in XSD takes full responsibility on their tasks and carries out the duties efficiently and effectively. A new level a year, a new development a year. Under their perseverance and hard work, our first production line was in place on January 2022, and steadily breaking records in monthly production, daily production, the pass rate of paper produced and production efficiency in June and July 2022. These steps recorded the dedication and commitment of everyone in XSD, as well as all the support and trust by our business partners towards XSD.

Think big, go far. This is an era filled with challenges and hopes. Transform with the industry; progress with the era; develop with the customers; grow with the employees. XSD will continue to uphold and put into practice our core value, strengthen our local and international marketing strategy, foster stronger connection with our business partners, together we establish and build a new era.